Inspiring creative leaders
Boxes of 4-6 fun, engaging science and art projects for kids age 2-10, delivered monthly
Join Now
4-6 educator-designed STEAM projects in every box
Award-winning hands-on activities loved by families near and far!
12-page magazine supports learning and connection
Green & eco-friendly materials, partnerships and themes
Get Started
Watch Green Kid Craft boxes in action
Wondering what you'll get in your box each month? Green Kid Crafts has been developing nature-themed Science and Art boxes for 10 years – and that means our subscribers are rarely bored! And often, we're asked to bring BACK fan favorites!
Kids and their families love Green Kid Crafts!
Are you ready to kick off your child's STEAM learning journey?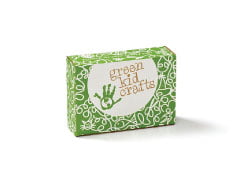 Subscribe now!
Prepay and save
Pay today
renews every
You will receive shipments
monthly
Free shipping in the U.S!
Cancel renewals anytime