Introducing Kitchen Table STEAM
Ready to gather around the kitchen table?
Bring new discoveries into your home this fall with Green Kid Crafts
KITCHEN TABLE STEAM BOXES for KIDS
As parents, we know that children are constantly learning and absorbing the world around them. And while many of us continue to stay at home this fall, there's no better time to remember that some of our children's most wonderful discoveries can happen right in your own neighborhood.
This fall, we're launching a new STEAM learning opportunity to celebrate the discoveries that happen at home every day. With Green Kid Crafts' Kitchen Table STEAM, you get all the great material in our fall subscription boxes plus supplemental videos, live events, and new activity ideas.
For new Green Kid Craft families
What will my child Discover?
Kitchen Table STEAM includes our monthly, award-winning subscription boxes delivered to your door, plus supplemental learning opportunities. You'll get access automatically on purchase.
For current Green Kid Craft families
What's different this fall?
Every Green Kid Craft family will continue to get their boxes. In addition, at no extra charge, we're making available supplemental learning opportunities like the Kitchen Table STEAM . Sign up to stay in the know!
Ask-a-Scientist sessions hosted live on Facebook where every month we invite a real Scientist to answer your kids' questions!
YouTube videos featuring Kitchen Table STEAM and other activity instructions and inspiration from real parents and caregivers
New ready-to-learn YouTube playlists with additional STEAM materials related to each box, including podcasts, videos, and book recommendations
Submit your child's STEAM artwork to our Kitchen Table STEAM Show and Tell event with Green Kid Crafts founder and environmentalist Penny Bauder
Are you ready to kick off your child's STEAM learning journey?
STEAM Activities For Kids Ages 5-10
Our Discovery Subscription
Our box themes plus Kitchen Table STEAM activities are perfect for at-home, hands-on learning
STEAM Activities For Kids Ages 2-5
Our Junior Subscription
Our box themes plus Kitchen Table STEAM activities are perfect for at-home, hands-on learning
About our Boxes
From Green Kid Crafts Families
Thank goodness for #GreenKidCrafts Outer Space box to offer a little distraction so mom can get a bit of work done!
Becoming a rainforest expert this week.  Thanks Uncle Rico!
I love that for once, it feels like someone else did the thinking and figuring out for us.
CHOOSE YOUR SUBSCRIPTION
SAVE 10% WHEN YOU SIGN UP FOR UPDATES
Join our Green Kid Crafts families this fall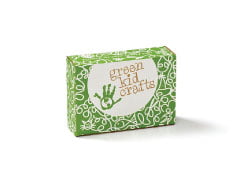 Subscribe now!
Prepay and save
Pay today
renews every
You will receive shipments
monthly
Free shipping in the U.S!
Cancel renewals anytime
Add to Cart