STEAM Activity: Rainbow Heart Valentine's Science Craft
These rainbow heart Valentine's science crafts can be used as decorations and are a quick "tie dye" craft. They also make a good science experiment, to see what happens when alcohol is mixed with Sharpie markers. This is great for younger kids to observe and discuss colors (but an adult must pour and handle the alcohol). 
You may also like: Valentine's Day Crystal Growing Heart Science
Supplies
Sharpie markers
Rubbing alcohol (must be 99% rubbing alcohol or isopropyl to work)
Plastic, opaque milk jug or vinegar jug
Small dish
Medicine dropper
Heart shaped stencil/pencil
Scissors
Instructions
Wash out a milk or vinegar container and allow to dry.
Use heart stencil (we used a cookie cutter) to trace and cut out a heart shape. 
Color the hearts with a variety of Sharpie markers, the brighter the better! Be sure to protect your work surface so you don't damage it with permanent ink or alcohol. 
Using a medicine dropper, place a few drops of alcohol on the colored hearts (be sure to keep away from young kids). Don't use too much, as that will cause the colors to totally run off the plastic. 
Watch as the colors start to blend together, creating a "tie dye" look. 
This was an easy and quick craft to do for Valentine's Day and with supplies we had around the house. 
We enjoyed using these rainbow hearts as festive valentines decorations throughout our home – and we hope you do too! 
---
For more DIY and eco-friendly projects, check out our Instagram page! And, for an amazing science kit for your child, try our rainbow science box. 
To learn more about Green Kid Crafts, view our FAQs.
Photos & content by: Heather Kucenski
Every month a different box! For kids ages 2-10+
With 4-6 activities each, our Boxes pack a punch!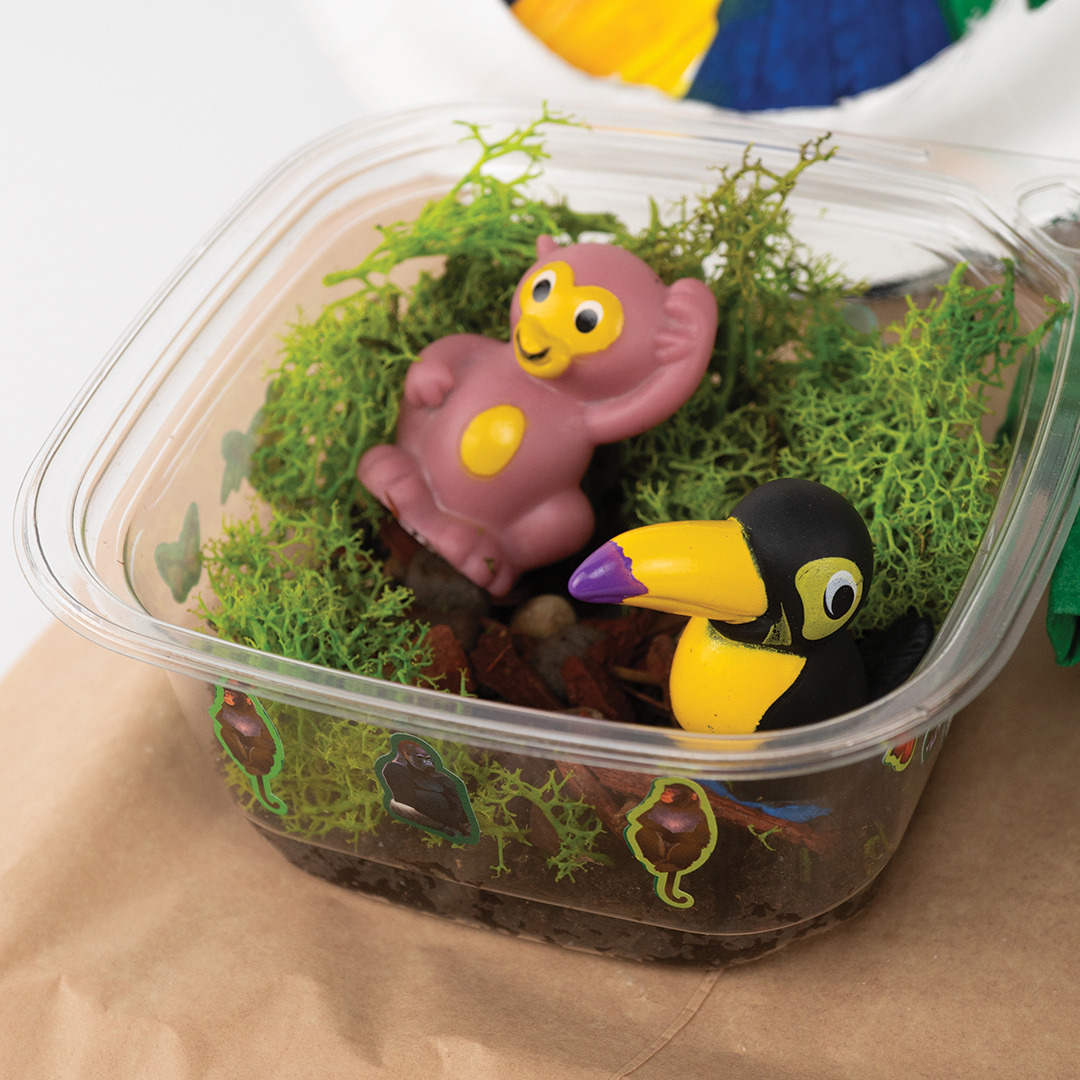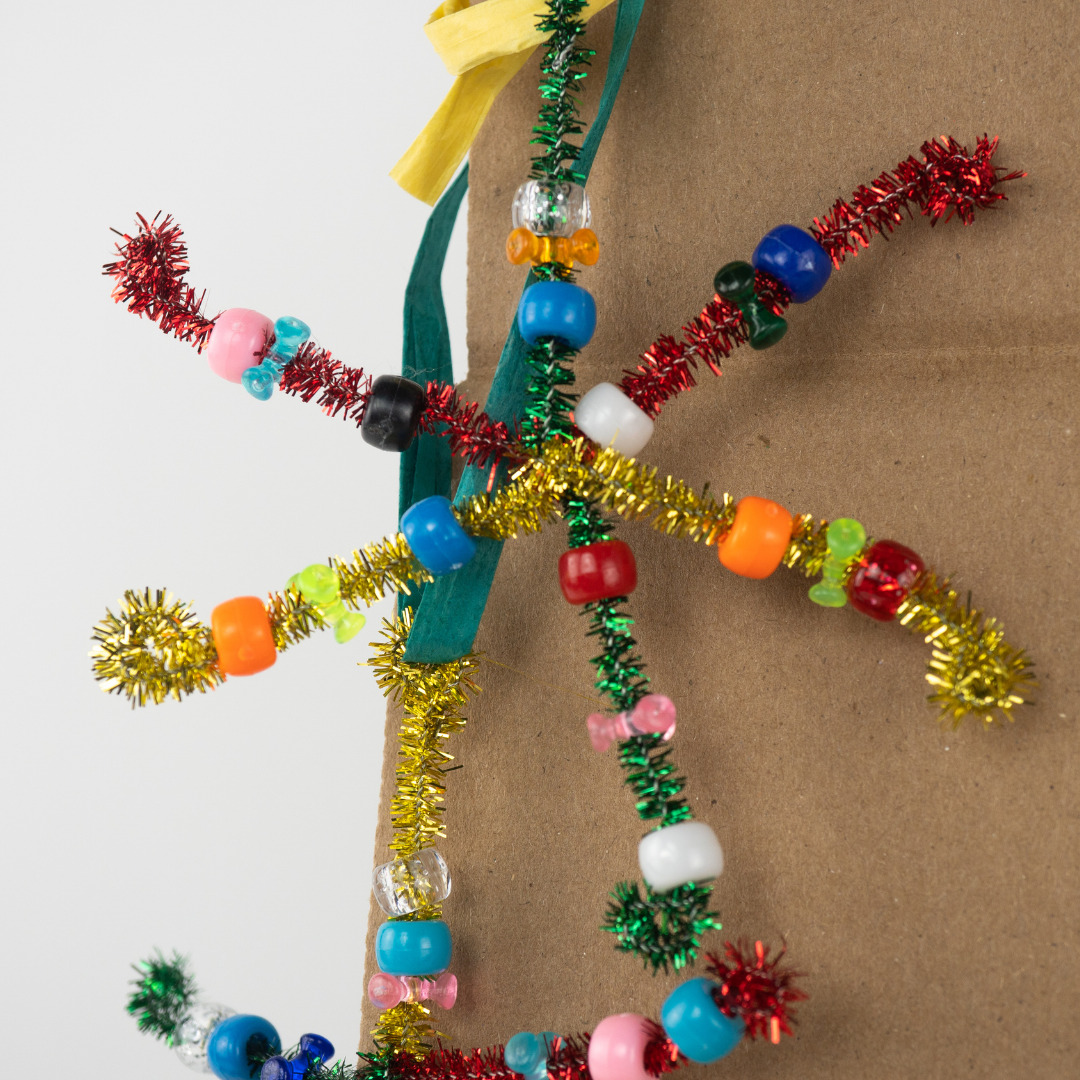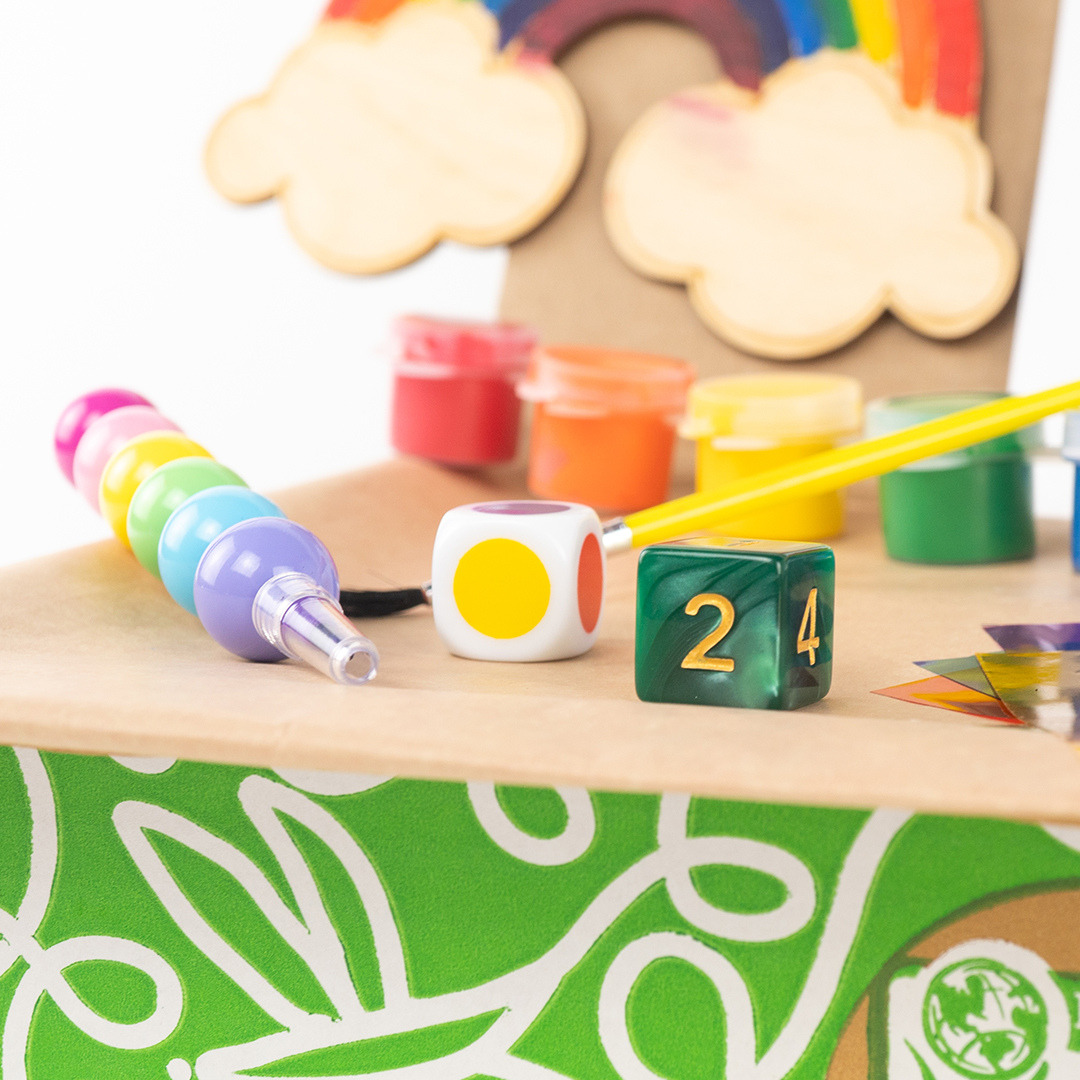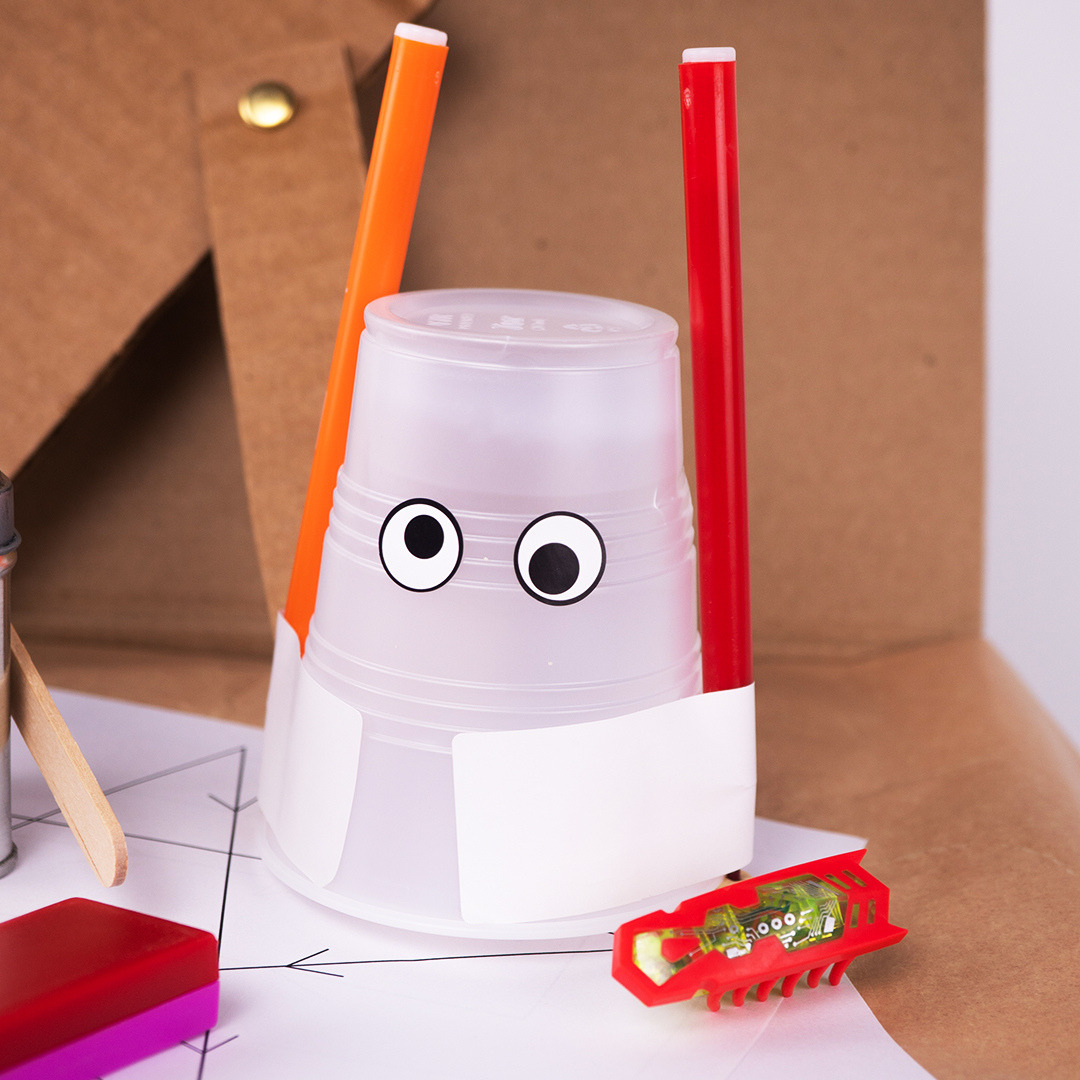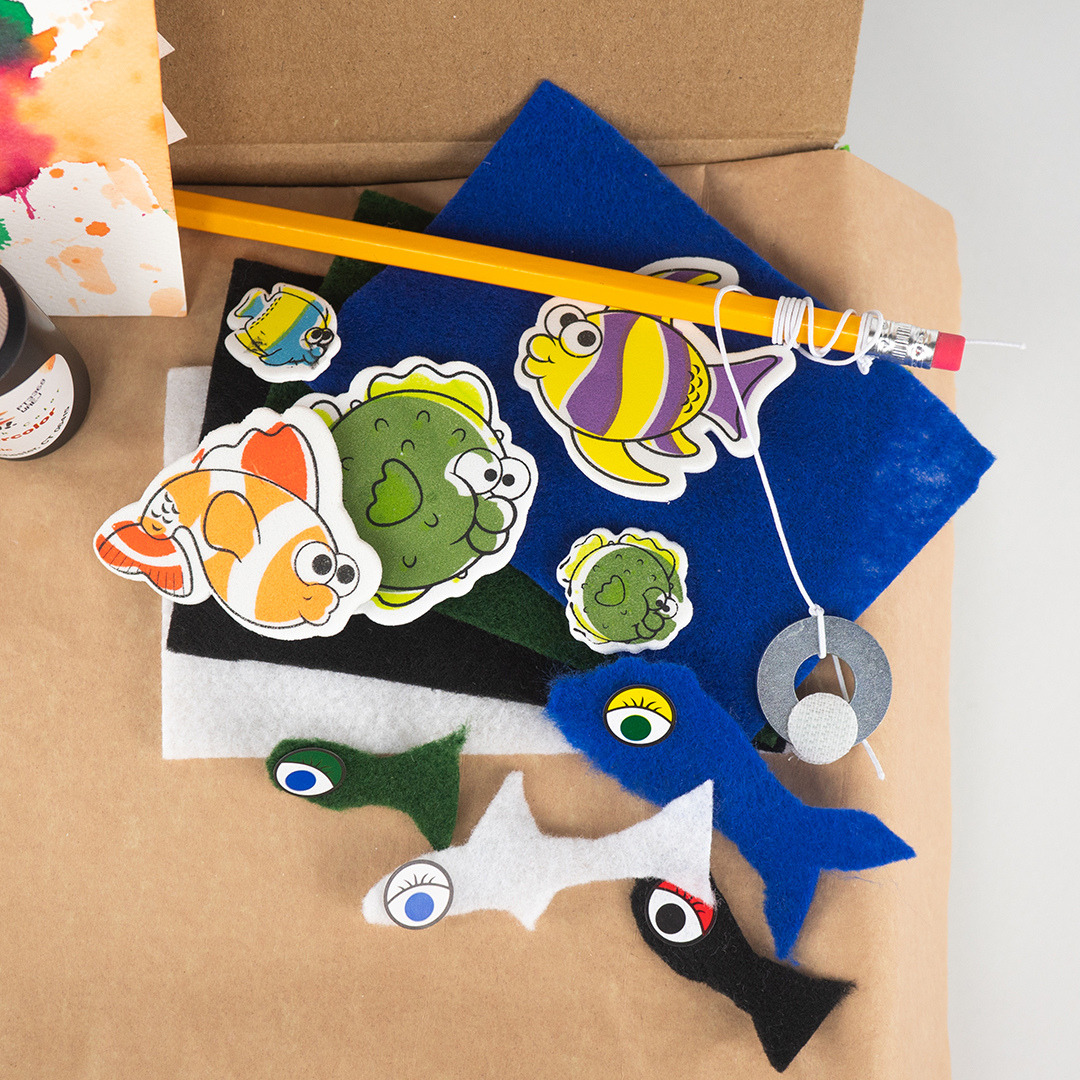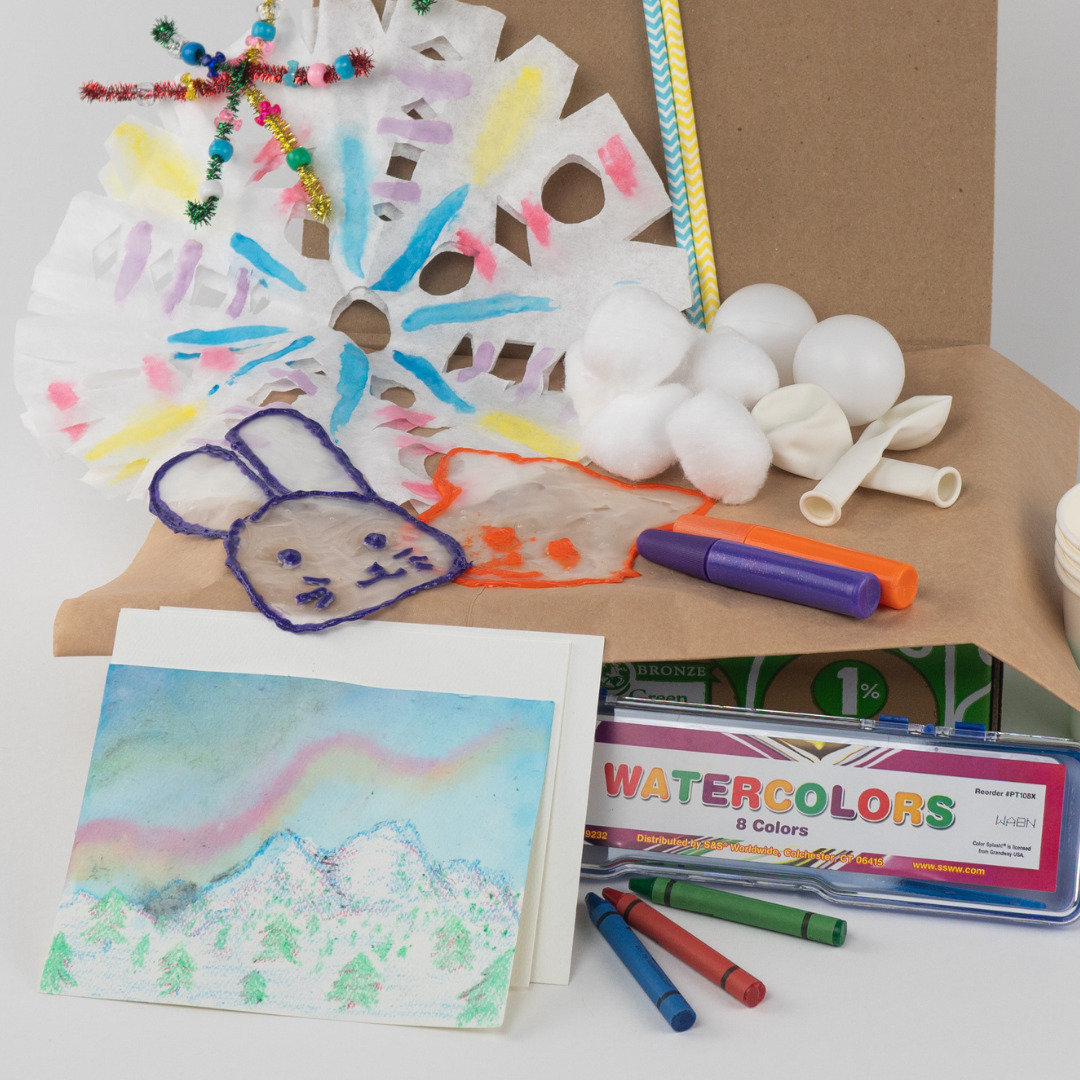 What's different about Green Kid Crafts?
4-6 bite-sized learning activities in every box
Founded by a Scientist, each box has substance to it.
Mom-founded, mom-run, each box kitted by hand in the USA.
Green and rooted in sustainability, we plant a tree for each order.